Welcome Mrs. Ball! School resumes on August 14th.

Transition to Assessments Based on
Common Core State Standards

Why Can't I Skip My 20 Minutes of Reading Tonight?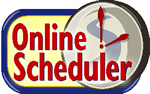 Office Hours: Monday – Friday 8:00 A.M. – 4:00 P.M.
1100 Thompson Way - Placerville - CA - 95667
Phone: (530) 622-0814   Fax: (530) 622-0532

Placerville Union School District
Principal Rachelle Ball
Superintendent Eric Bonniksen

This Site Was Last Updated on August 14, 2014
If you should have any questions or comments regarding this website please contact the webmaster.