How to Create a Parent Portal Account
Aeries.net is designed to allow parents/guardians access to student information. An email address is required to create an account. Once a portal account is created one or more student records can be linked only by knowing the student ID number, primary telephone number and verification code. This information is provided by your child's school within the Placerville Union School District.
Instructions:
Go to https://PlacervilleUSD.aeries.net/student/LoginParent.aspx
1. Click - Create New Account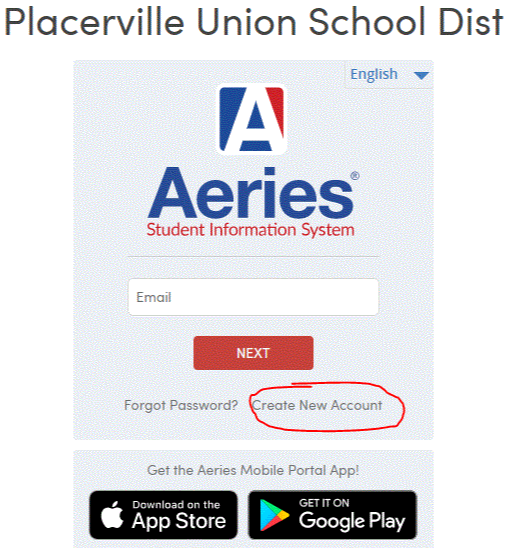 2. Make sure Parent/Guardian is selected and click next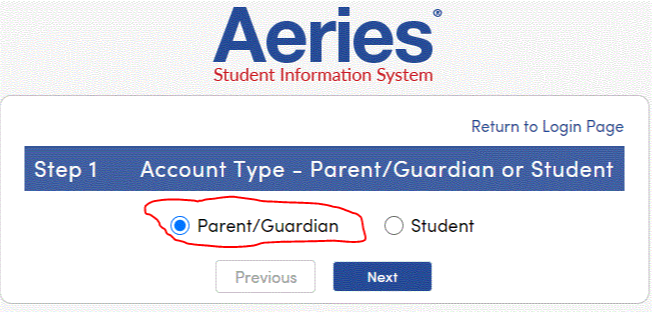 3. Enter a valid email address and choose a password for your portal account.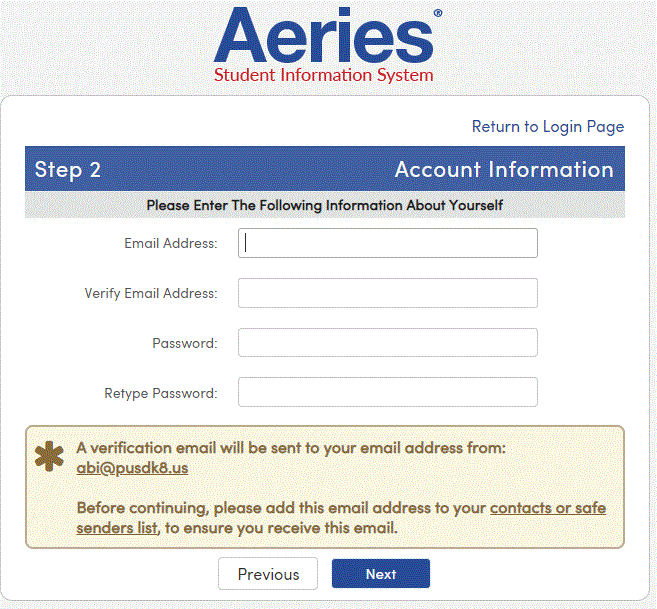 4. A verification email will be sent. ***Ignore the next screen asking for an email code:***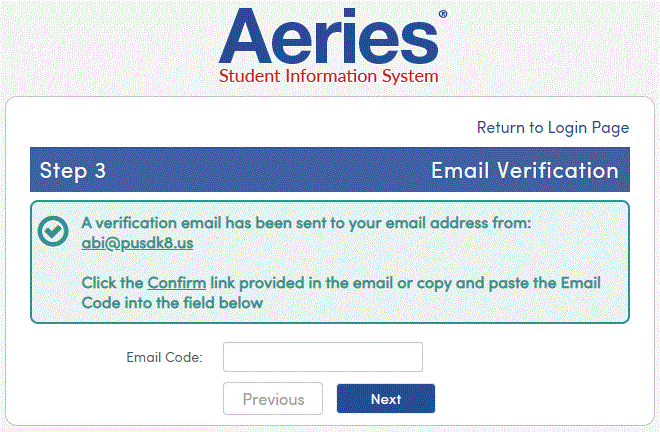 5. Open your email and find the email sent by abi@pusdk8.us. Click the confirm link: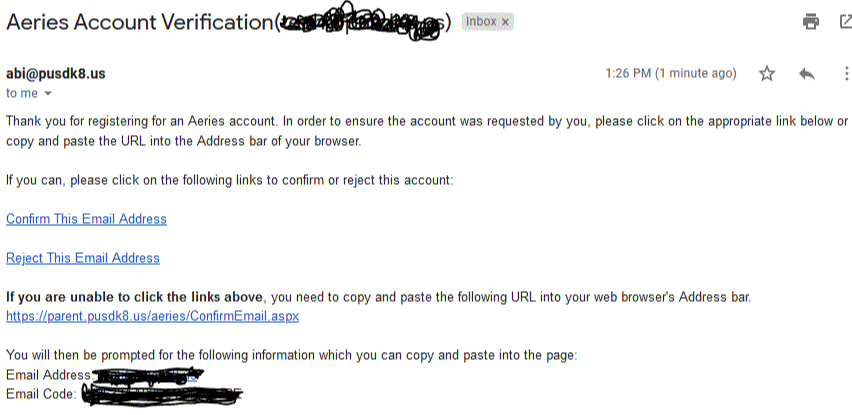 6. A website will open. Click the return to Login Page.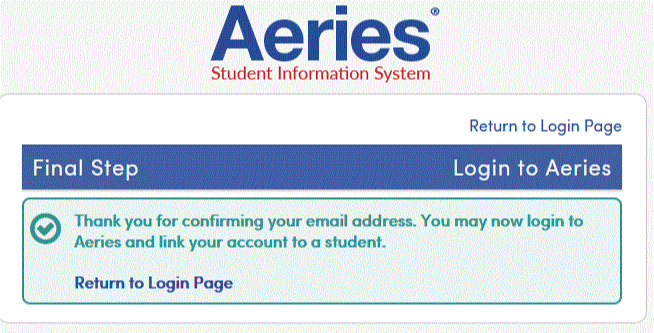 7. Sign in with your new account information. Please make sure the school year is the current school year.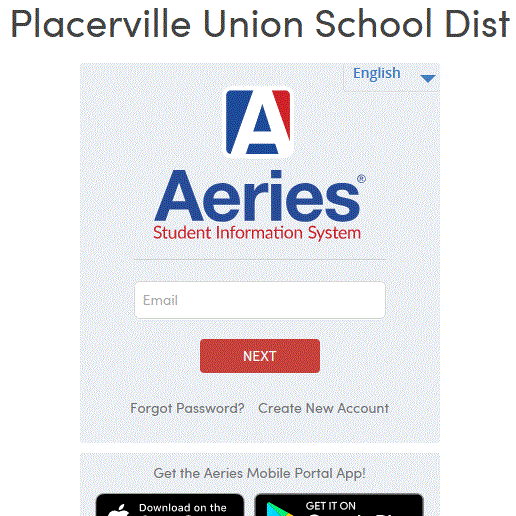 8. After signing in you will need three pieces of information provided by each child's school office. Enter the information for the first student.

9. Select type of account. Then click next.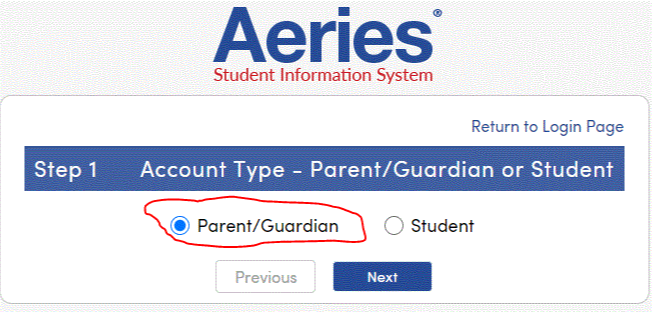 10. Your student's records are now linked to your parent account. Click Next to begin exploring information by clicking on each tab or add another student to your account: