The Placerville Union School District Board of Education joins the California School Boards Association and governing boards around the state in supporting Proposition 55, the California Children's Education and Health Care Protection Act of 2016.
Placerville Union School District Board of Trustees
The Placerville Union School District Board of Trustees set policies and rules that govern the administration of the school district. The board operates according to both state and federal laws and regulations. School Board Members welcome all correspondence. If you choose to contact Board Members via email, please note the following guidelines:

1. All Board Members and the Superintendent will receive your email
2. Emails are subject to Freedom of Information Act requests
3. If your email concerns a daily or operational issue, or request for information,
it will be addressed by the Superintendent
Contact Us: GovernanceTeam@pusdk8.us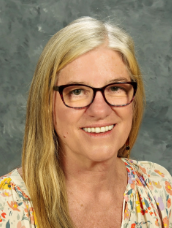 Chris Belmer - President
Term Expires: 12/9/2022
Chris has been a resident of El Dorado County since February 2000 and while her children attended the Placerville Union School District she held positions on Louisiana Schnell School Site Council, Parent Clubs at Schnell and Markham, and volunteered in the classrooms. Since moving to California in 1998, she has become a Licensed Clinical Social Worker and has provided school and clinic based mental health services to children and families in Yolo and El Dorado counties, was a representative on the El Dorado County School Attendance Review Board, and currently works as a Mental Health Clinician with Eldorado County Office of Education in the Special Services Department. Professionally, Chris has worked in the field of Social Services as a Child Protective Service worker, Family Support worker, Life Skills trainer for transition age youth, and has taught classes at the Community College level. She is passionate about providing quality educational services to all children that focus on the "whole child", as well as supporting teachers and staff in their responsibilities of educating and developing students while encouraging them to become lifelong learners. In her spare time she enjoys hiking, kayaking, camping, attending music/arts/theater events, traveling and gathering with friends and family. Chris has been on the Board since November 4, 2012.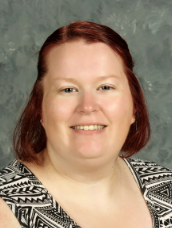 Katharine Stabler - Vice President
Term Expires: 12/9/2022
Katie has served on the PUSD Board since October 15, 2014. She originally started volunteering in the district in 2010 while her nephews were PUSD students as 1st and 3rd graders. Working in the classroom once a week and at Parent Club events brought her into contact with current board members when they were out at events. She joined the school board as another way to serve students in Placerville.
Katie was born and raised in Woodland, and attended local public schools in the area. Katie moved to Sacramento in 2006 while finishing her Bachelor of Arts in History at California State University, Sacramento. Katie moved to Placerville in 2009. She continues working in the family business at Edward's A-1 Appliance and looks to take over the business in 2022. She hopes to carry on the tradition of being family owned and operated since 1947. When not working, or house/pet sitting, Katie can often be found reading at home or spending time with family and friends.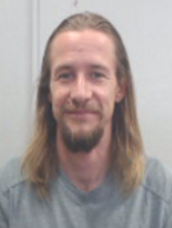 Mike Bouchard - Clerk of the Board
Term Expires: 12/9/2022
Mike is originally from Hardin, Texas. He and his children moved to Placerville in August of 2017. Mike serves the city of Placerville and the state of California as an inspector for gas transmission construction ensuring compliance in construction which delivers safe gas infrastructure for generations to come. Mike has 2 children within the district which prompted him to get involved on the board and help where possible. Mike spends his free time with his children hiking, off-roading, camping and staying overall physically active.
Misty diVittorio - Member
Term Expires: 12/9/2022
Having raised my 6 very different children, all of who benefitted from their education in the Placerville Union School District, I had time to give back to the district by serving on their board. It has been a very rewarding 15 years.
I had volunteered in all of my children's classroom. Then I went to work in education: I have substitute taught in classrooms all over the county, run after school enrichment programs in 11 different schools, coordinated a Career Technical Education grant at Folsom Lake College and a Partners in Learning program at Gold Oak School.
It's good to know what is happening in all of our local schools to get help with problems and to share ideas. As Placerville representative, I serve on the El Dorado County School Boards Association. I am often proud to talk about what is happening in our district. I am a Delegate to the California State School Boards Association, learning best how to influence our legislature to do what is right for kids.
In my work in education, I have seen many districts. PUSD is one of the best. Somethings have changed since my children attended PUSD, one thing hasn't; the entire staff does their very best to educate our children.