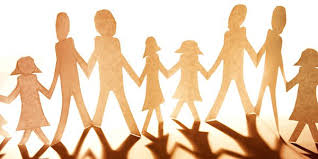 About: The Family Resource Center helps McKinney-Vento and Foster students of the Placerville Union School District
succeed in school by connecting their families to community resources and providing students basic essential items in order to
support their emotional, social and academic needs.
What is McKinney-Vento (MV): The McKinney-Vento Homeless Assistance Act states that a child or youth is
considered homeless if he or she "lacks a fixed, regular, and adequate nighttime residence."
For a full definition, please click on this link: https://nche.ed.gov/mckinney-vento-definition
For more information, please contact Family Resource Center Director, Kim Kahn at 530-622-6244 extension 6614
Resources for all families:
TOYS FOR TOTS 2023 INFORMATION - click here
PARENT RESOURCES FROM EXHILARATION STATION (CHILDCARE, CHILDREN'S CLASSES, SUPPORT GROUPS) - click here
MENTAL HEALTH CLASSES FOR PARENTS - click here
MATERNAL CHILD AND ADOLESCENT HEALTH SERVICES - click here
FREE EMOTIONAL SUPPORT SERVICE - click here
HELP WITH WATER BILL - click here
GRANDPARENTS RAISING GRANDCHILDREN CLASSES - click here
ENERGY ASSISTANCE - (link in English) (link in Spanish)
YOU CAN ENROLL IN SCHOOL - click here or click aquí
PUEDES INSCRIBIRTE EN LA ESCUELA - (link in Spanish)
EL DORADO COUNTY APARTMENTS FOR RENT - click here
GRIEF SUPPORT GROUPS - click here
FOOD/MEALS - PUSD meals link, Pantry to go 2023 Schedule, Upper Room Dining Hall link
HELP WITH BILLS - Home Energy Assistance Program/PGE Bill Assistance link, Financial Assistance link, Low Cost/Internet Access link, Discount Broadband Services
LOW TO NO COST HEALTH INSURANCE - LiveHealth Online link
FREE CLOTHING - Families of PUSD can call the Family Resource Center at 530-622-6244 to schedule a time to "shop" at the
Clothing Closet. There is clothing available for all sizes and ages.
CARE SOLACE - A confidential and safe tool for PUSD families to get help for mental health issues or substance use disorders. click here
NAMI El Dorado – support for those with mental illness or who has a loved one with mental illness – click here
EL DORADO COMMUNITY ASSISTANCE BROCHURE 2020 - click here for English click here for Spanish